New Financial Clients:
the life blood of any accounting practise
expect your professional online presence
research you online when choosing accountants and financial advisors
even personal recommendations will research you
Google ">10k Irish accounting searches/month"
Why does a financial firm need a website? What do new finance clients look for? What will your accounting website achieve? We work with accountants, financial planners & advisers & bookkeepers. We understand new clients are the life blood of any finance firm or accountant's practise.

Your website must be found by more clients with the right profile
You want clients focused your areas of finance, your specialities, your expertise
Your online presence showcases your profile, your expertise and your value to them
Your clients expect a professional, effective online presence reinforcing your brand
Finance web sites that work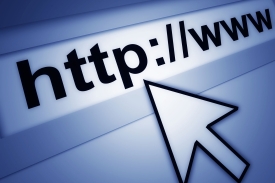 What does it cost? s know the challenge of that question but here are some straight answers.
Entry Level Finance Website from €575
One Stop Finance Shop
4 Main Finance & Accounting Pages + Contact Us
FREE 1st year hosting
Google Registration & Foundation SEO
Colours & Images your choice
Colours & Images your choice
Premium Finance Firm Website from €975
6 Main Finance or Accounting Pages + Contact Us
FREE Domain name & 1st year hosting
Google Registration & Premium SEO
Facebook & LinkedIn Registered
Google Maps
Optional Extras:
Purchase your domain name from €25
Premium SEO €100
Facebook & LinkedIn registration €75
Advanced images at cost
As a finance professional you understand straight answers – complex and overly glitzy websites can cost thousands of Euros. But is that what you need?
Our experience of working with accountants and financial professionals means that we focus on the core requirements and cut out the bling.
You don't have to spend a lot of time educating us on what your firm needs or on developing your own content, both text and images. We can take care of all of this for you, so you can focus on your core business: helping your clients and growing your business. We have a range of options based on what you want to achieve.

Finance Digital Marketing & SEO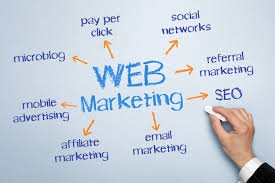 An effective website is a good start but you need to ensure prospective clients find your accounting firm online.

Entry Web Finance Marketing from €250
Get your website noticed
Optimised Google Search Finance Website
Google Analytics Reporting
Setup LinkedIn & Facebook
Press Coverage & Website Links

Premium Finance Marketing from €500
Social Media Intro – talk to the world
Track how clients are finding you
Communicate about your firm online
Twitter setup and posting
Posting on LinkedIn, Facebook and G+
Getting your finance or accounting website in front of prospective clients requires online marketing in a number of areas that can be complex and baffling. Legal Websites provide tailored solutions to get your site noticed.
But what about clients who are not specifically looking for your firm? They might be looking for solicitors in the general area? Or they might be looking for a specialist, such as a family law solicitor, or a probate solicitor? Or they might be looking with incomplete information or one of the solicitors in your firm? Do they know that you have such a speciality or that there was a press article on you or your firm on a specific topic?
Talk to us about what you want to achieve and get a no nonsense straight forward answer.
Legal Websites works with Chartered Accountants (ACCA, ICAI), Management Accountants (CIMA), Public Accountants (CPA, CIPFA) and Financial Planners and Advisors.
Legal Online Advertising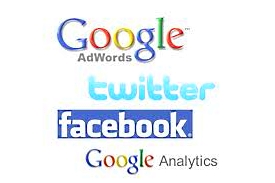 Google is a primary information source, making Adwords an effective way of advertising in Ireland.
Entry Finance Google Adwords from €250
Setup your Google Adwords
One finance campaign with up to five ads
Targeted on five specific subjects
Up to three geographic areas
Excludes ads cost paid direct to Google
Premium Google Adwords from €575
Extend your Google Adwords
Three finance campaigns & up to fifteen ads
Targeted on ten specific subjects
Up to five geographic areas
Excludes ads cost paid direct to Google
If you want to quickly and effectively reach users looking for Management Accountants (CIMA) in Dublin or Tax Accountants in Cork then Google adwords can get you top of the answers very quickly and effectively.
You can even track details of what each view costs you (usually zero), what each click through to your website cost you, and even to the effect of what each customer enquiry cost you. You can control your spend on Google advertising very effectively starting from € 100 per month or less and be very specific about the people and areas that you want to reach.
Just like other advertising, badly worded or poorly constructed Google ads can be expensive and ineffective. We at Legal Websites have significant experience of the how people look for services like accounting and finance online in Ireland. This means we can build you effective campaigns that will cost you less in the medium and long term.
Prospective clients research accountants and financial advisors when making their choice. Personal recommendations are your most effective marketing but Google reports thousands of searches for Irish finance professionals monthly. We make sure that your accounting or finance firm is found online. A professional online presence is your most cost effective marketing, far more than any phone book, directory, media advertising or glossy brochures.

Legal Websites deliver effective entry level websites for accounting firms and financial advisors. Our experience means you will not have to spend a lot of time educating us. We create finance websites, Google advertising, Facebook and Twitter content for financial firms quickly, efficiently and cost effectively. We ensure your accounting firm gets the online presence that it deserves, reflecting your reputation as a financial professional and your dedication to your business reaching existing and potential clients effectively.